When it gets chilly outside, Penny follows these guidelines:
First of all, you'll need a good steardy jacket for those harsh, blizzardy days: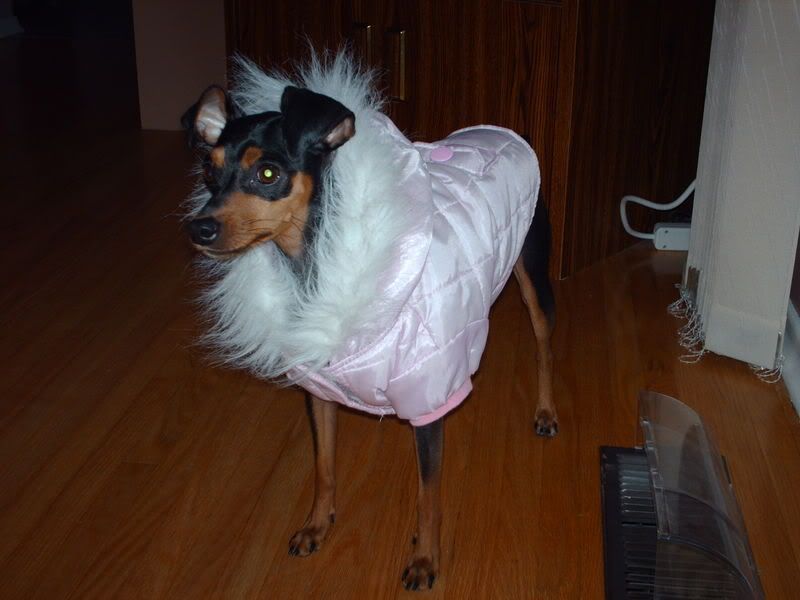 Make sure the furnance vent is clear of any obstructions, so you have a nice comfy place to heat your paws: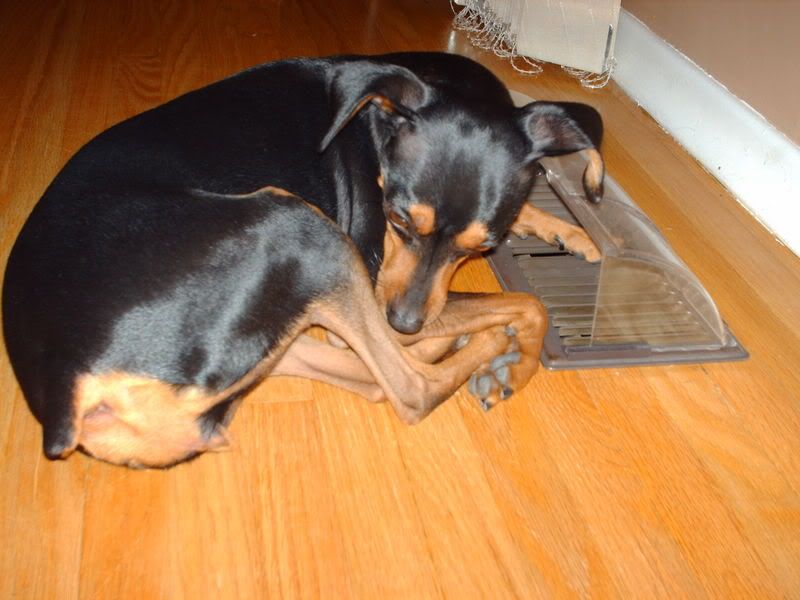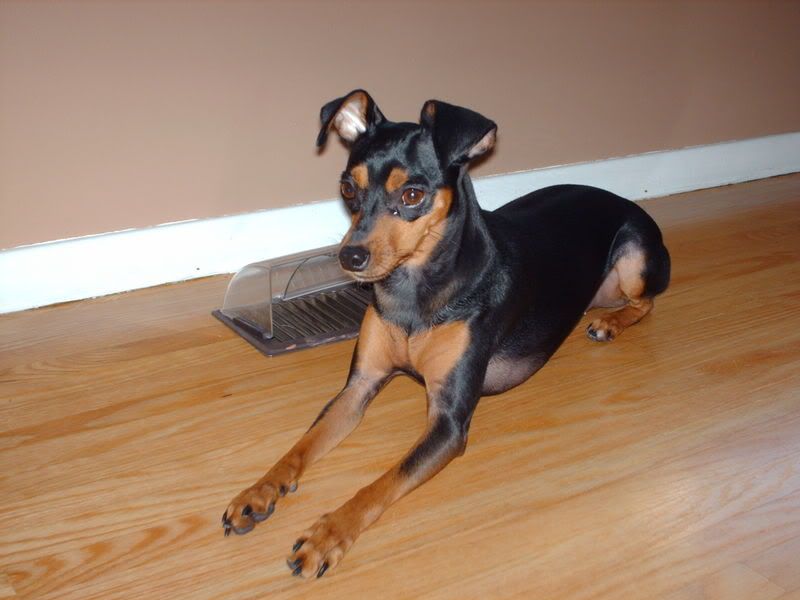 Be sure to stay warm and comfy. Dig deep and wide into your parents' bed comforter: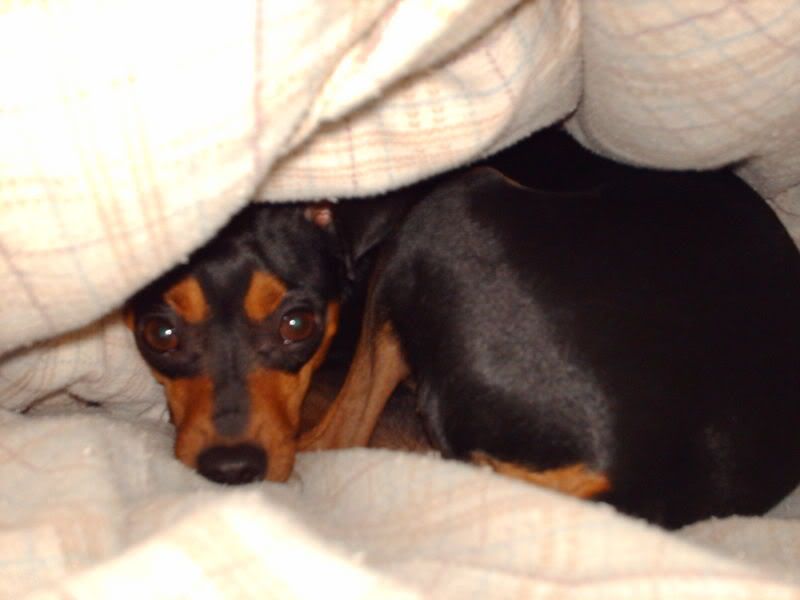 Sorry the photos are SO HUGE! I can't seem to figure out how to resize them on Photobucket.