We've been working with her on obed stuff her whole life, but just recently found a place we felt comfortable. So here are a couple pics from last week and her certificate: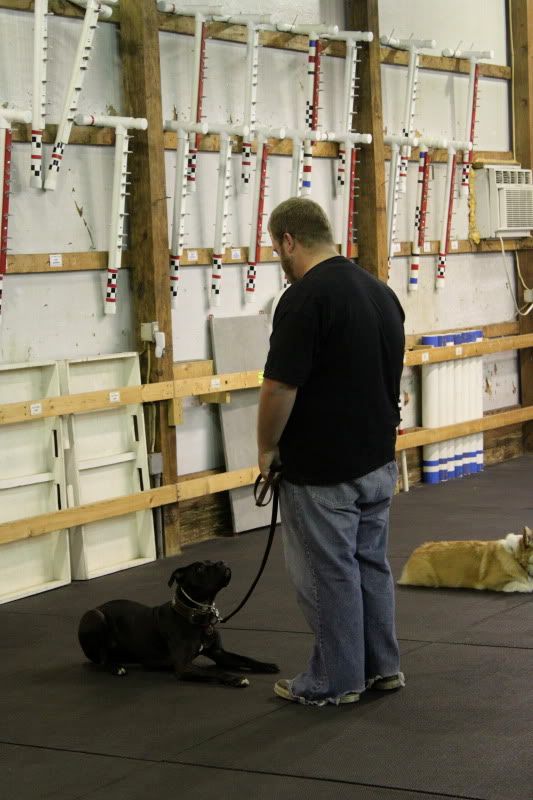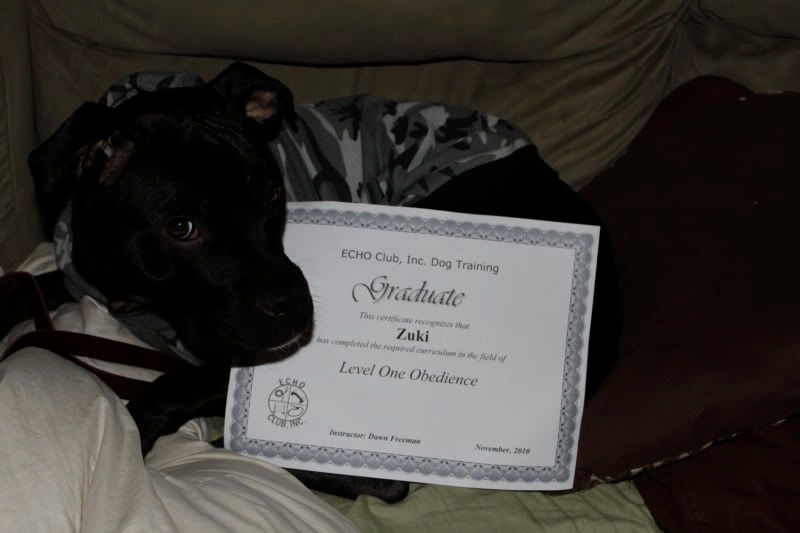 The instructor said that Zuki was a "delight" and we are just so proud of how well she reacts to everything we do with her. Pibble pride
So they had agility stuff out the last class so we could try it out. They've been kind of pushing us to get into it. Honestly I thought she was just too lazy for it. She'll do about anything I ask, but just to please me, not because she loves the work.
BUT - She really enjoyed it. She did everything they had out without hesitation, she even dug in on some things and wanted to go kind of fast through stuff - Made her dad run a bit on a couple sequences.
She really dug in on the tunnel, I was surprised, she did it almost fully extended and in a U shape by the end of the session. We did the jumps, about a 2 foot tall dog walk and then the weave poles. A lot of it is having people/dogs around and she just gets amped up to work harder if people are looking and strangers are happy to see her. So we may have a future in agility, the next class starts mid january and we're pumped to get into it!
Obi is doing fantastic, we started doing clicker training with him and he is really responding well to that. We're planning to take him to the open obedience at this place and get him desensitized to strange dogs then get him into an obedience class too.
Sorry for the long post, thanks for reading! You all are great!
Nate and the crew.